I have been thinking lately about the type of furnishings I will eventually want for our home. Inspiration hunting led me to Ballard Designs (and a sale they are having right now, 20% off all indoor furniture and all outdoor!). I'm so excited to share some of the beautiful pieces I found! This isn't sponsored, just things I would love for our own home.
Years ago I was invited to a Ballard Designs event and had the best time touring their show house. I fell in love with the character and warmth of the home along with so many of their classic, timeless, and often customizable furnishings.
You might remember when we lived in our previous house I had a really nice dining bench from Ballard with a blue pinstriped fabric. It was perfect for our space (and it's now in Kylee's home!). I also have had this wingback chair from Ballard for years–I have it in a Sunbrella fabric and it has held up so well! And not too long ago I bought the blue lantern from Ballard and we hung it in our entry. It adds so much charm!
I hope you enjoy today's post and are as inspired as I was!
---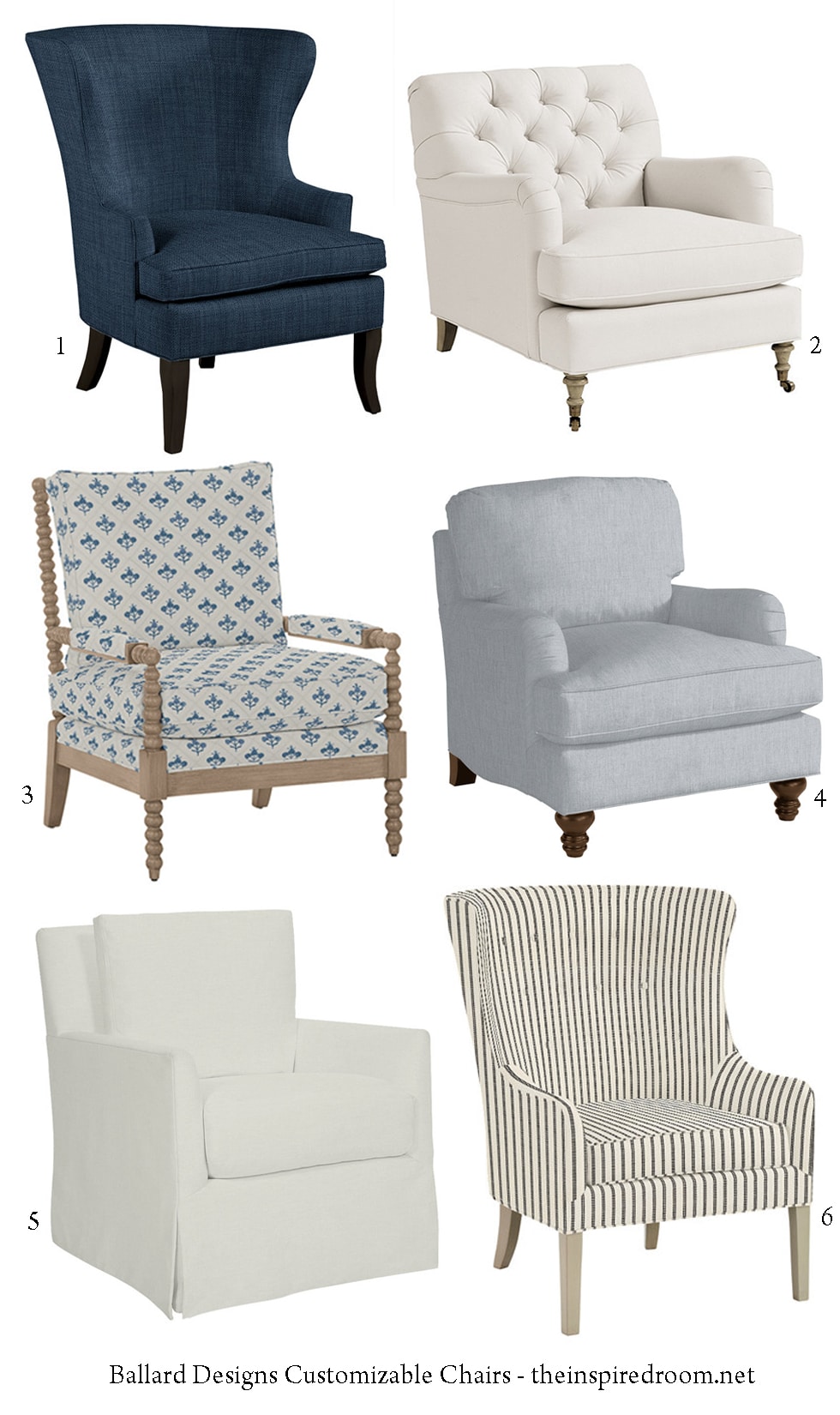 Sources (scroll and click the images and links below for details):

Chair links: 1 Wingback Chair (I have this in a gray Sunbrella fabric) // 2 Tufted Chair // 3 Spindle Chair // 4 Club Chair // 5 Swivel Glider // 6 Wingback Tufted Chair (all chairs have customizable fabric and wood finishes)
---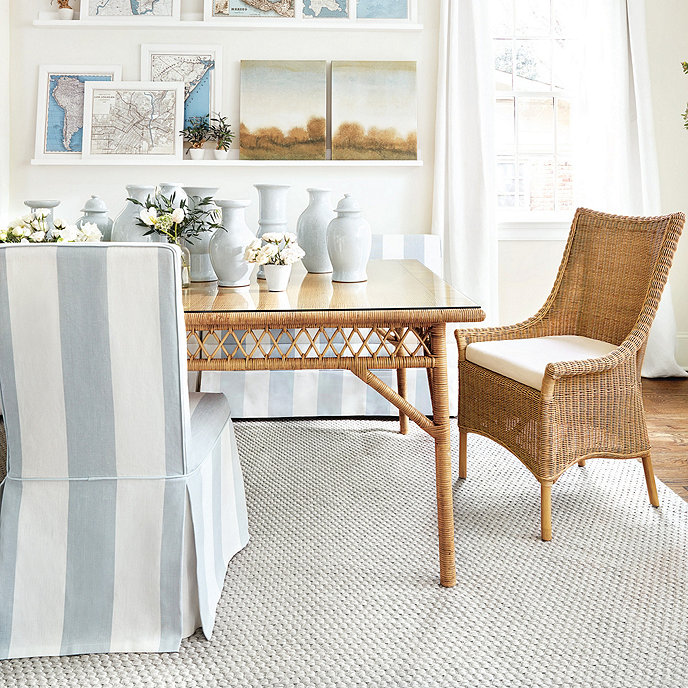 Sources (scroll and click the images and links below for details):

Dining chair links: 1 X Back Chairs (set of 2) // 2 Chippendale Chairs (set of 2) // 3 Parson's Slipcover Chairs // 4 Lattice Rattan Chairs (set of 2) // 5 Wicker Rattan Chair (set of 2) // 6 White Woven Seat Chairs (set of 2) // 7 Bleached Rattan Chair (set of 2) // 8 White Windsor Chair // 9 Black Spool Chair (set of 2)
Sources (click the images and links below for details):

Dining table links: 1 Curved Leg Pedestal Dining Table // 2 Rattan Dining Table // 3 Black Extension Pedestal Dining Table // 4 Pedestal Dining Table // 5 Bentwood Dining Table // 6 Whitewashed Extension Dining Table (same as #3)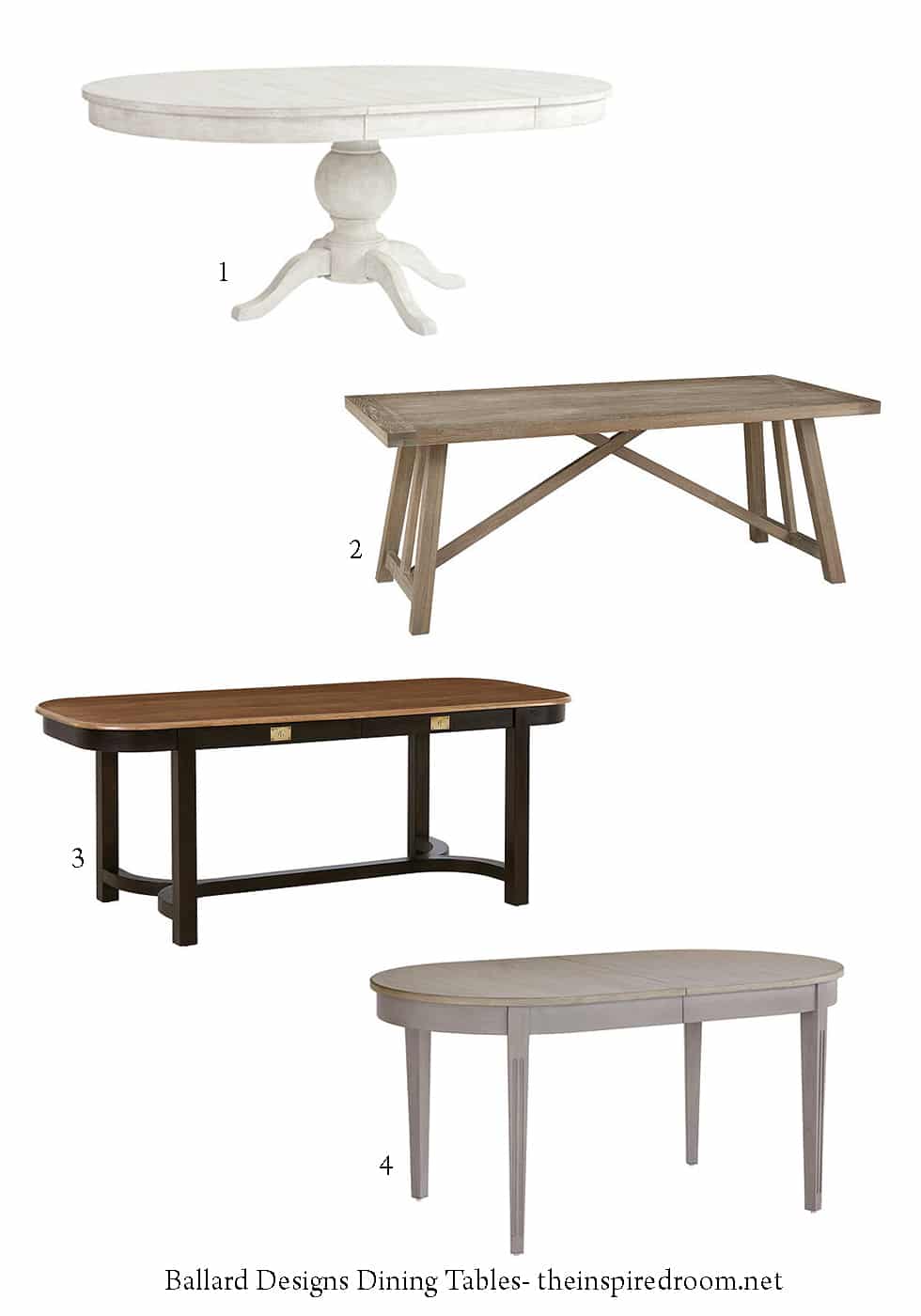 Sources (click the images and links below for details):

Dining table source links: 1 Extension Dining Table // 2 Wood Trestle Dining Table // 3 Black and Wood Dining Table (with drawers!!) // 4 Gray Extension Dining Table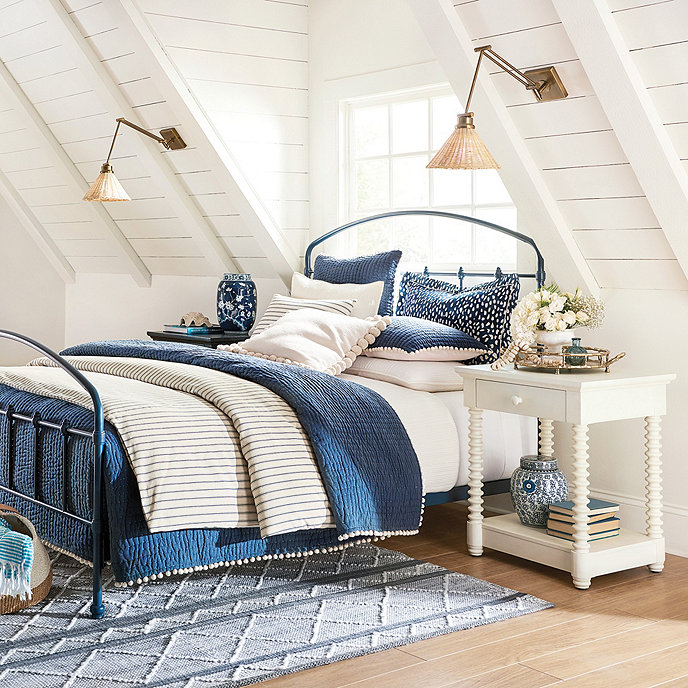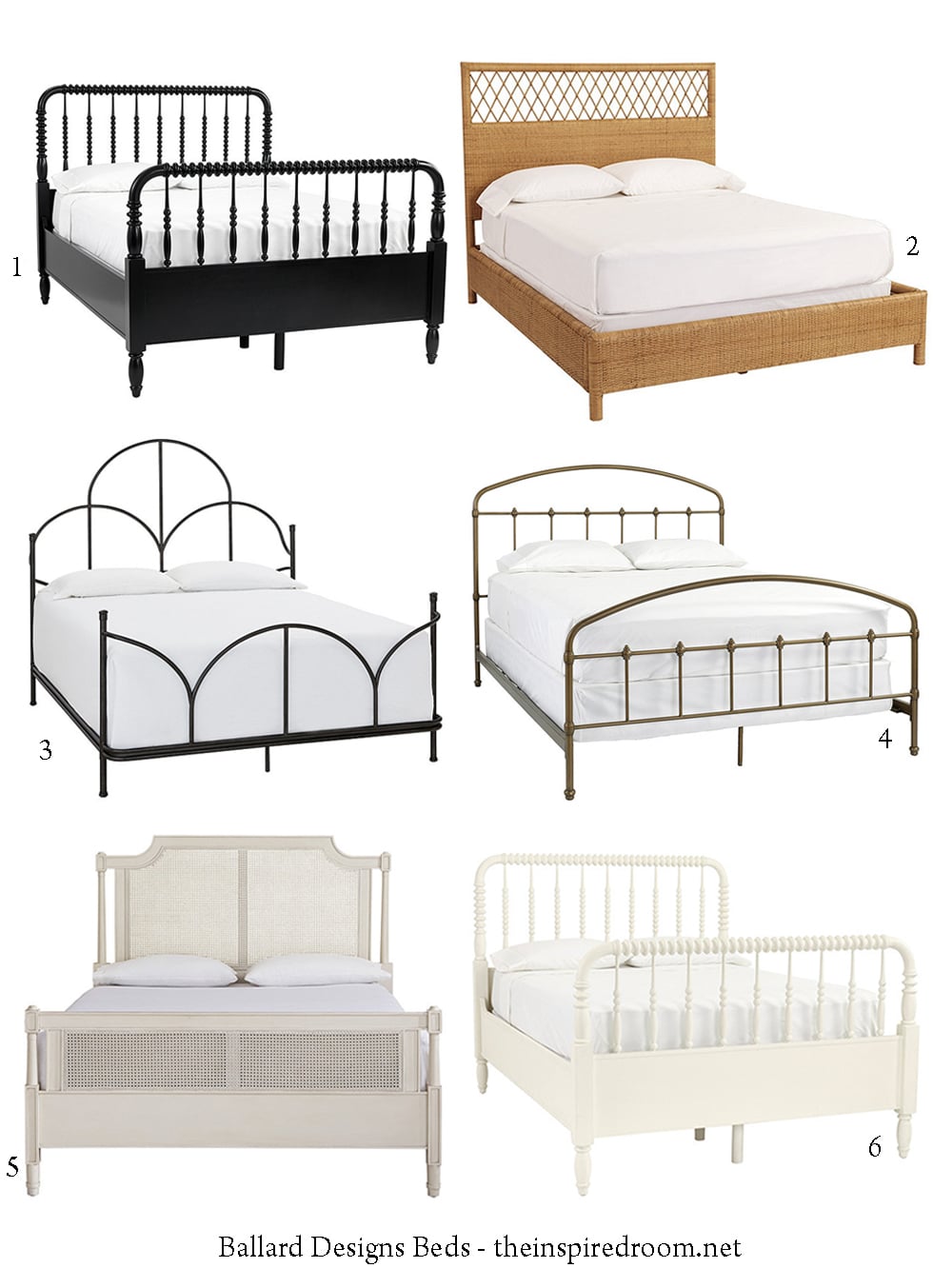 Sources (click the images and links below for details):

Bed source links: 1 Black Spool Bed // 2 Rattan Bed // 3 Black Metal Bed // 4 Brass Metal Bed // 5 Cane Bed // 6 White Spool Bed
Sources (click the images and links below for details):

Nightstand source links: 1 Spindle Leg Table // 2 Rattan Nightstand // 3 Open Shelf Nightstand // 4 Brass Handle Nightstand // 5 French Nightstand // 6 Turquoise Table
Sources (click the images and links below for details):

Bookshelf source links: 1 Navy Bookshelf // 2 Secretary Desk with Hutch // 3 Wood Bookshelf // 4 White Bookcase with Cabinet // 5 Flush Bookcase // 6 Arched Bookcase
Sources (click the images and links below for details):

Sofa source links: 1 English Arm Sofa // 2 Upholstered Sofa // 3 Leather Sofa // 4 Upholstered Sofa // 5 Small Tufted Sofa // 6 Upholstered Sofa (all sofas are customizable fabrics)
Sources (click the images and links below for details):

Coffee table source links: 1 Round Rattan Coffee Table // 2 Wood Twist Spindle Leg Coffee Table (with drawers) // 3 Small Metal Coffee Table (also comes as a nesting table) // 4 Lattice Textured Coffee Table // 5 Round Wood Coffee Table // 6 Oval Brass Coffee Table // 7 Oval Glass Coffee Table with Shelf // 8 Rectangle Coffee Table with Shelf
Sources (click the images and links below for details):

Small space side table links: 1 Slim Wood Side Table // 2 Slim Metal Side Table // 3 Slim Brass Side Table
Sources (click the images and links below for details):

Bathroom storage links: 1 White Cabinet // 2 Marble Corner Shelf // 3 Corner Cabinet // 4 Corner Cane Cabinet // 5 Cane Two Door Cabinet // 6 White Cane Cabinet
---
---
---