GOOSE CREEK — Fish stew simmers in a pot with coconut milk on a weekday afternoon.
Fresh cod has already been cooked with peppers, onions and garlic and bathed in palm oil, giving it an unmistakable shine when it arrives on a plate with golden garlic-scented rice and smooth beans, spotted with flecks of Brazilian-spiced beef.
A woman briefly enters the dining room to check on her guests before scurrying back to the kitchen to fill the next order for this off-menu special. Her name is Laudicaia Sales. 
Growing up in northwestern Brazil, Sales was always surrounded by food. Specifically, croquettes.
Her father was in the croquette-making business, churning out 500 daily, all made by hand. Sales would often help him with the endeavor, waking up at 3 a.m. to roll the dough and make the fillings. One day, Sales met a young man named Humberto, but her father would only let him talk to her if he helped make croquettes.
He agreed. Not too long after, Laudicaia and Humberto were married.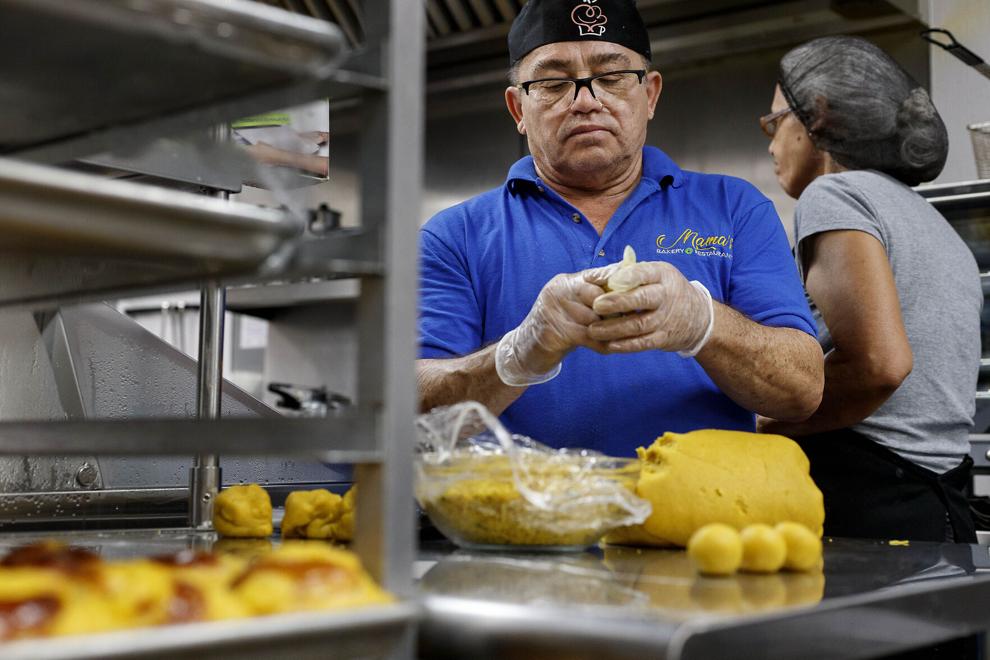 Decades later, Humberto is still making croquettes. Now it's inside the Goose Creek restaurant the couple owns with their son and daughter-in-law, Wilson and Juliana Sales. 
The restaurant, Mama's Bakery & Restaurant, opened in March. 
"We got this place because my mother-in-law, she's an expert on food," said Juliana Sales, explaining that her mother- and father-in-law moved to the United States two years ago. "She doesn't speak English, so (we opened) for her to feel like a piece of Brazil here. We invest on this place for her to show the Americans, the Goose Creek community, our Brazilian (food)."
The Sales family is among the growing Brazilian community within Goose Creek, where city officials estimate that about 7,000 residents in the city of 48,000 can trace their roots back to Brazil. Brazilian restaurants and businesses are concentrated in and around the Red Bank corridor, a section of the city that some believe could become the next Park Circle.
As the vibrant community in Goose Creek continues to grow, it could influence future development in the area. While the city's future takes shape, members of the Brazilian community are creating a home away from home for Brazilian immigrants, adding diversity to industries across the city.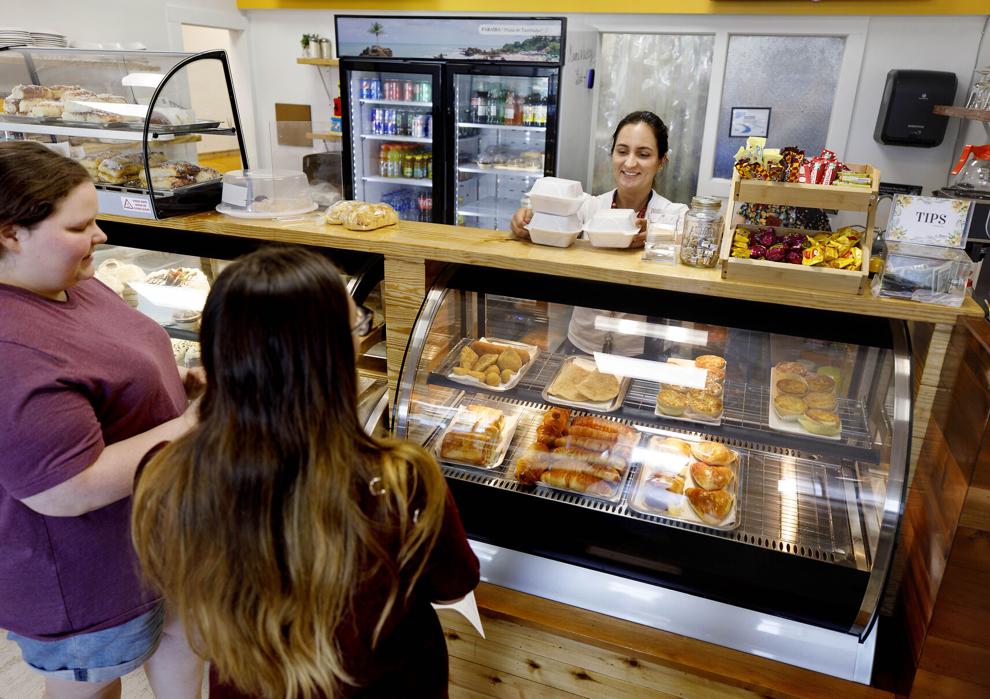 'Mr. Mayor'
Greg Habib has been the duly elected mayor of Goose Creek since the spring of 2018.
Gleysi Rauel has held a similar informal title for more than a decade within the local Brazilian community.
"The Brazilian folks refers to Gleysi as 'Mr. Mayor' and they won't get an argument from me," Habib said with a chuckle. "He's been an important bridge between the Brazilian community and the city."
Rauel, owner of Destiny Properties Group, a real estate investment company, has been in the Lowcountry since 2008, when he moved from Florida chasing his entrepreneurial dream.
But his story begins in 1998 when he landed in Miami with a one-way airline ticket and $1,500 in his pocket.
"I moved into a one-bedroom apartment with seven other guys," Rauel said. "There were mattresses everywhere on the floor."
After a decade in Miami, Rauel got a call from a friend who was looking for a partner in a construction business in Goose Creek.
"The guy's brother was homesick. He wanted to go back to Brazil, so he needed a new partner," Rauel said. "This was about the time the real estate bubble had burst in Florida, so I was looking for a new opportunity."
He packed up his young family and made the 600-mile trek from South Florida to the Lowcountry. At first, Rauel hated Goose Creek and his new job.
"I felt like I'd gone from first class to coach," Rauel said. "The city would close down at 8 p.m. It was a rural area, not like Miami, and there were not the number of Brazilians that there are today."
But Rauel kept grinding away, and business began to pick up.
"I made some connections through church, and then doors began to open," Rauel said. "There was a recession everywhere else, but things were booming here. I knew this was the right place to be."
Rauel also began to notice that more and more people from Brazil were making a new home in Goose Creek. The Brazilian population fluctuates in Goose Creek depending on the economy back in Brazil, according to Rauel. 
As his business began to evolve, Rauel started to flip houses, later diving headfirst into the residential rental market. From there it was an easy transition into commercial real estate.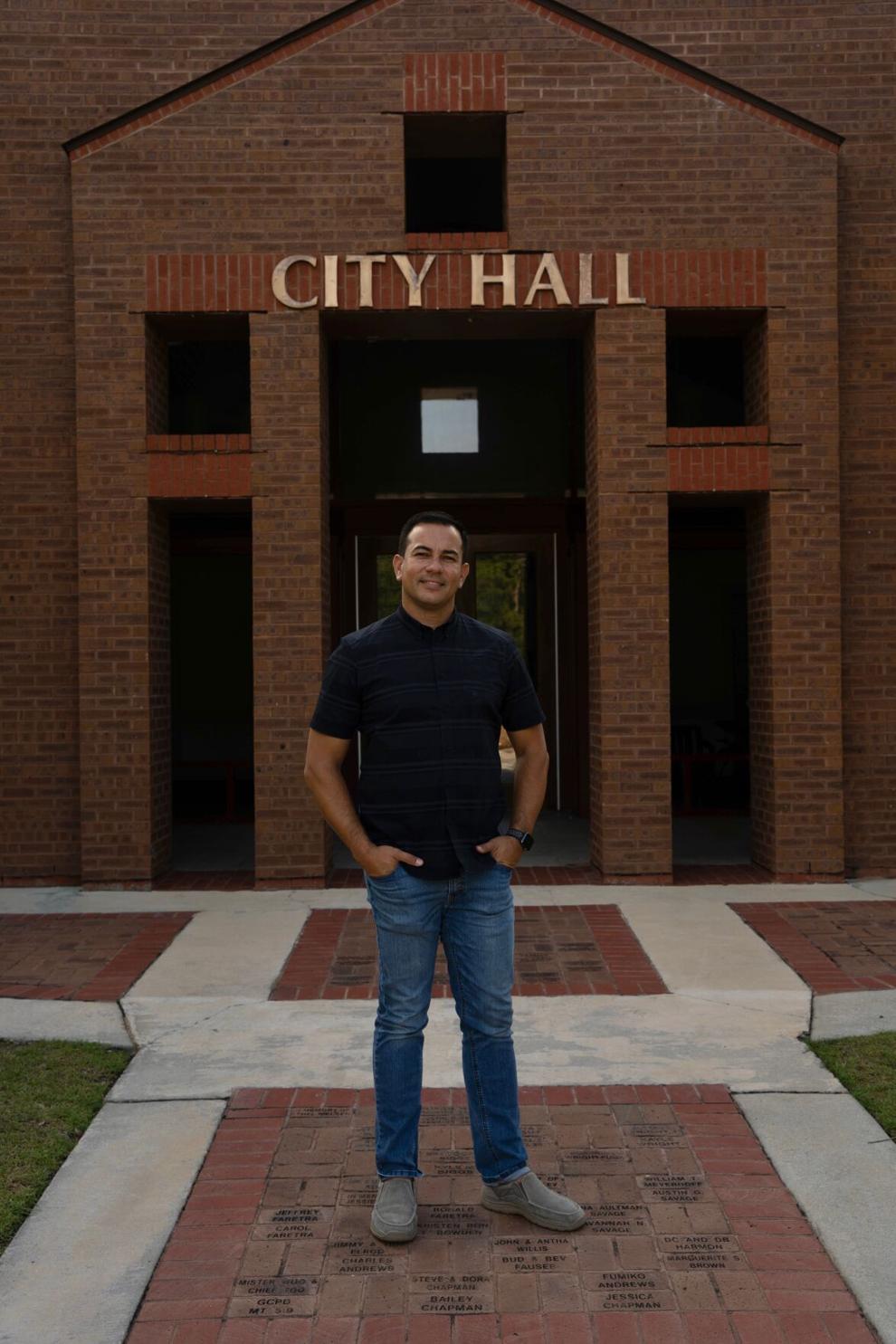 Now, Rauel is opening a collaborative shared office space within the city that will be marketed toward the Brazilian community.
"My goal is to have an insurance business, a construction business, an accountant, an attorney's office right here and have them all feed off of one another with referrals," he said. "Kind of a one-stop shopping place."
Goose Creek has become one of the most diverse communities in the Lowcountry and adding new businesses with varied backgrounds only makes the city more attractive to investors, city officials said.
"Anything that adds diversity to our business community is going to be seen as a positive," said Goose Creek economic development director Matt Brady. "Gleysi has given new life to that building and that immediate area. The more options you offer your citizens, the better. The Brazilian community offers another layer of diversity to the city and we are blessed to have them call Goose Creek home."
Like Mom used to make 
Rauel recently attended a Brazilian wedding. Halfway through the reception, he picked up a Brazilian treat called a beijinho, savoring every bite and motioning to a friend to give one a try.
The taste wasn't what brought him so much joy, he eventually realized. It was the nostalgia that came with it.
Biting into the chewy coconut-covered pastry at Mama's Bakery & Restaurant, it's hard not to think about that one memorable bite that makes you think of home.
This is perhaps what makes the handful of Brazilian restaurants that have opened in the last 10 years so important to the local Brazilian community. Brazilian Bakery Buffet was the first, Rauel recalled. Mama's is the newest addition.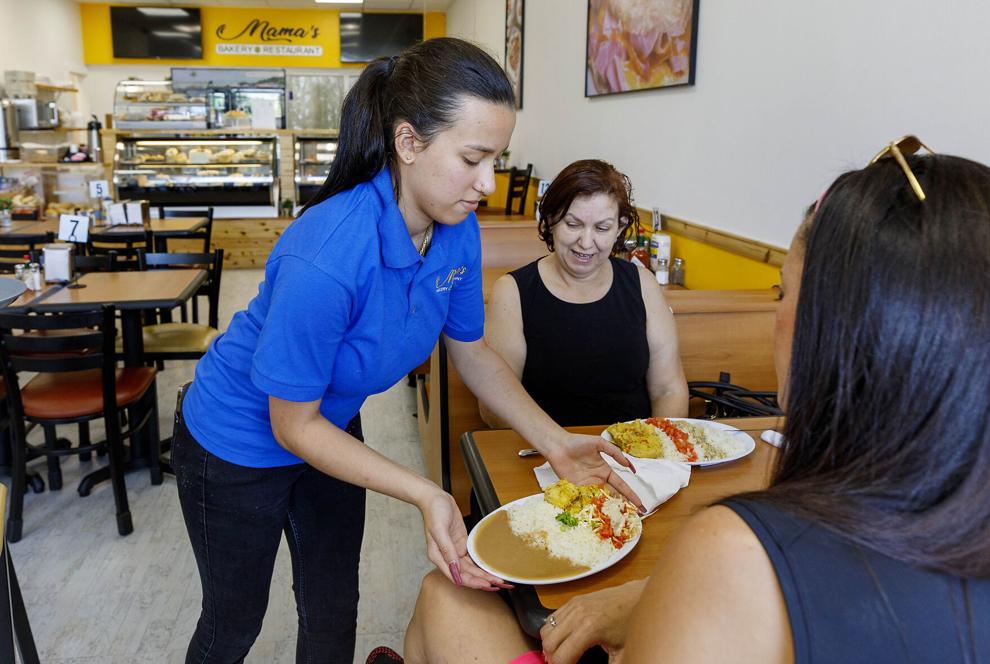 Some might be surprised to find daily changing entrees like fish stew and shepherd's pie at a Brazilian restaurant that also bakes its own bread and pastries. Given the meat-focused view of Brazilian food derived from popular chain restaurants, diners who have yet to learn of the cuisine's complex intricacies are not alone.
Like the United States, Brazil is broken up into states (26) along with one federal district. The different regions of the country offer their own brand of Brazilian food.
At Mama's, Laudicaia Sales specializes in the northwestern Brazilian cuisine she has been cooking her entire life.
Each day brings a new special. Mondays are for pot roast and that beef shepherd's pie, while minced meat stew and sautéed pork are served on Wednesdays. The fish stew is back by popular demand after the chef kept getting special requests when she took it off the menu.
A sweet treat also is a must when visiting Mama's, whether you pick up mocha cake, passion fruit mousse, rice pudding, coconut and cheese sweet bread or sonho pao (translates to "dream bread"), a granulated sugar-covered doughnut filled with cream. 
Mama's is open 6 a.m.-8 p.m. Monday through Saturday, and 8 a.m.-3 p.m. on Sunday. 
The Sales family works those long hours in order to serve the growing number of Brazilian neighbors. Juliana Sales, who first moved to Goose Creek in 2000, has witnessed a shift over the years. 
"(There) wasn't a lot of Brazilians over here like we have today," Sales recalled. "Today has a lot."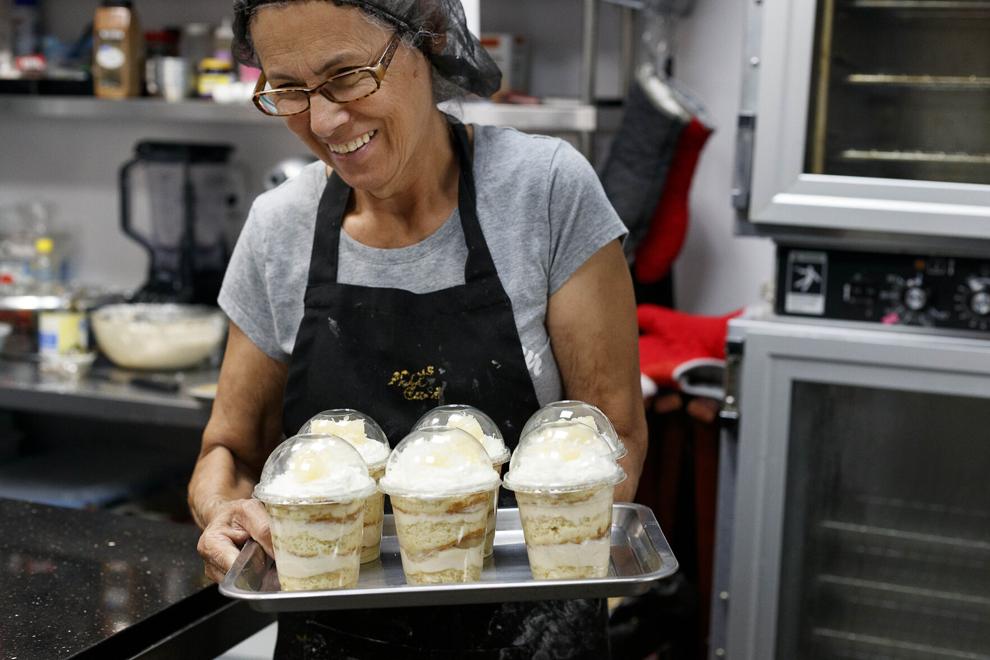 Mama's is only a couple of months old, but it has already gained a following within the Brazilian community. Diners come for the food, of course, but they have also fallen in love with the family-oriented setting inside. 
"We like to hug, we like to kiss, we like to talk," Sales said. "And the American people, they like the way that we are. I have a lot of old clients and I love to talk to them and they like to talk to tell us about their histories and the families."
Each destination that's part of the growing Brazilian restaurant scene appears to have found its niche.
Just over a mile away, Brazilian bakery and restaurant Delicias de Minas serves classic Brazilian dishes, savory stuffed pastries fried in wheat dough, sandwiches, sweet treats and an assortment of fresh juice such as graviola, known as soursop or the Brazilian paw paw. From 11 a.m. to 3 p.m. on the weekends, customers can stop by for 25 different grilled meats, like brisket, sirloin and bacon-wrapped chicken.
Owner Ademir Siman Sr. was a restaurant owner in Brazil; he opened Delicias de Minas five years ago after moving to South Carolina from Marlborough, Mass. The restaurant, which imports some ingredients from Brazil, has a loyal following of "90 percent" Brazilians, according to Ademir Siman Jr., the owner's son.
Heading southbound from Delicias de Minas, you'll run into Chão Goiano, where owner Valdemar Silva Jr., invested more than $1.3 million to bring Brazilian food to Goose Creek.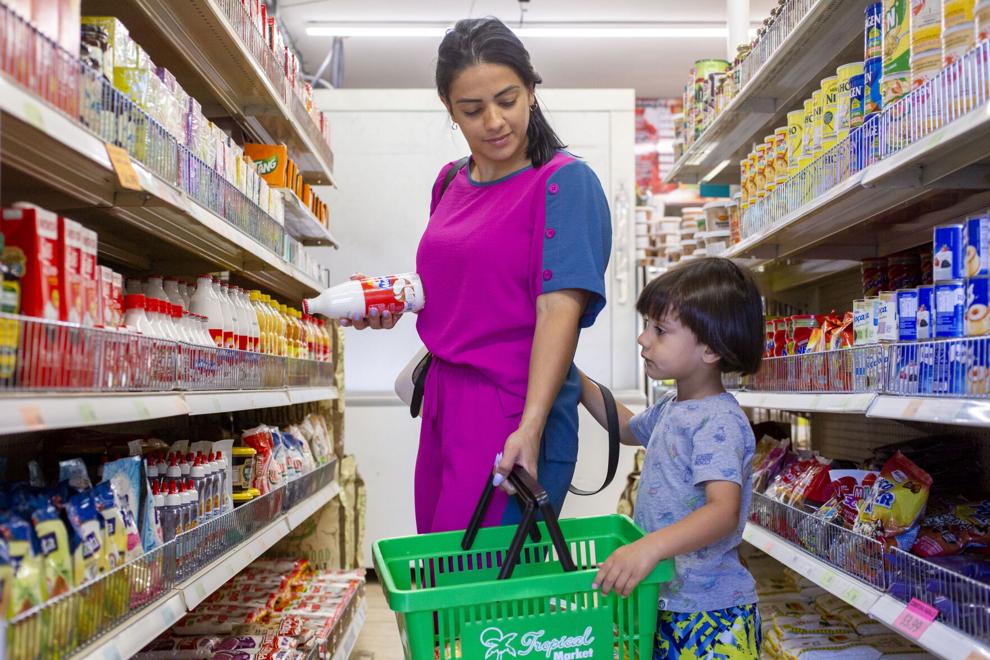 Red Bank Corridor
The majority of Brazilians who call Goose Creek home have clustered around the Red Bank Road corridor.
It's no coincidence that city officials want to transform the former rutted, two-lane blacktop into an economic powerhouse.
The city wants to reimagine the mile-long stretch along Red Bank between U.S. Highway 52 and Snake Road into a quasi-downtown area with retail shops and restaurants.
"What we want to do is make the Red Bank corridor more distinctive," Habib said. "We feel like that area lends itself to redevelopment and revitalization. It can be a gathering place that is walkable and has a downtown vibe. We want more opportunities for entrepreneurialism, more gathering opportunities, more retail shops and more restaurants."
Rauel has a similar vision.
"The city is moving in the right direction," Rauel said. "They are pushing a transformative agenda. Investors will go where the money makes sense."
Silva was one such investor. For years, Silva would drive along Red Bank Road and see a dilapidated, white cinderblock structure and think of the possibilities.
Silva dreamed about opening his own restaurant, bringing a taste of his native homeland to the Lowcountry.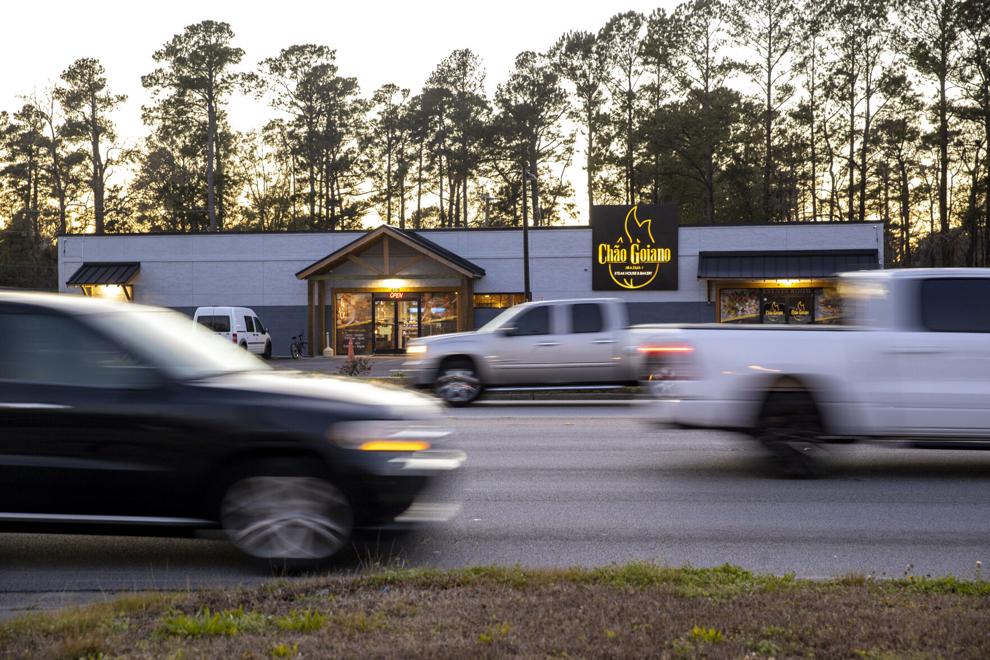 "The building had been vacant for a while, but I could see the potential for what it could be," said Silva, who moved to Goose Creek seven years ago.
Silva is betting that the Red Bank corridor will become a catalyst for economic development in the area.
"I believe in Goose Creek," Silva said. "I trust this community. There is a very big Brazilian community here in Goose Creek. This road is going to be huge. Five, 10 years from now, people are going to wish they'd gotten in when I did. It's going to explode."
Chão Goiano is the kind of sleek, modern revitalization project that the city is looking to nurture along the corridor.
Room to grow 
Steps away from Chão Goiano, a market that's been serving Goose Creek for 15 years will soon expand.
Gislene Gontijo, owner of Brazilian Market, grew up in southeastern Brazil on a small farm, where her family kept chickens and pigs. Her mother started teaching her how to cook at age 7, and she has been interested in food ever since.
When she moved to Charleston in 2008, Gontijo worked at the recently opened Brazilian Market for three years before purchasing the business in 2011. Inside, you'll find clusters of customers perusing the aisles for anything from sandals to ribeye steaks and house-seasoned pork sausage. But taking over the market 11 years ago felt like a big risk.
"I was younger; I didn't think a lot about the consequences. My family was scared because it was still during the economic crisis," Gontijo said. "Since there wasn't a lot of Brazilians here at the time, they were scared that it wasn't going to work out."
The first three years were rough, Gontijo recalled. But in 2015, she started to build a following. This led her to close an adjacent flooring business she owned to expand the market, which now offers beans, rice, coffee, yucca and candies, along with Brazilian cheese bread, meats, hair products and even cologne that is sourced from Brazil through a New Jersey-based distributor.
Meat, purchased locally, is seasoned and portioned into the cuts found in Brazil, and sausage is made in-house.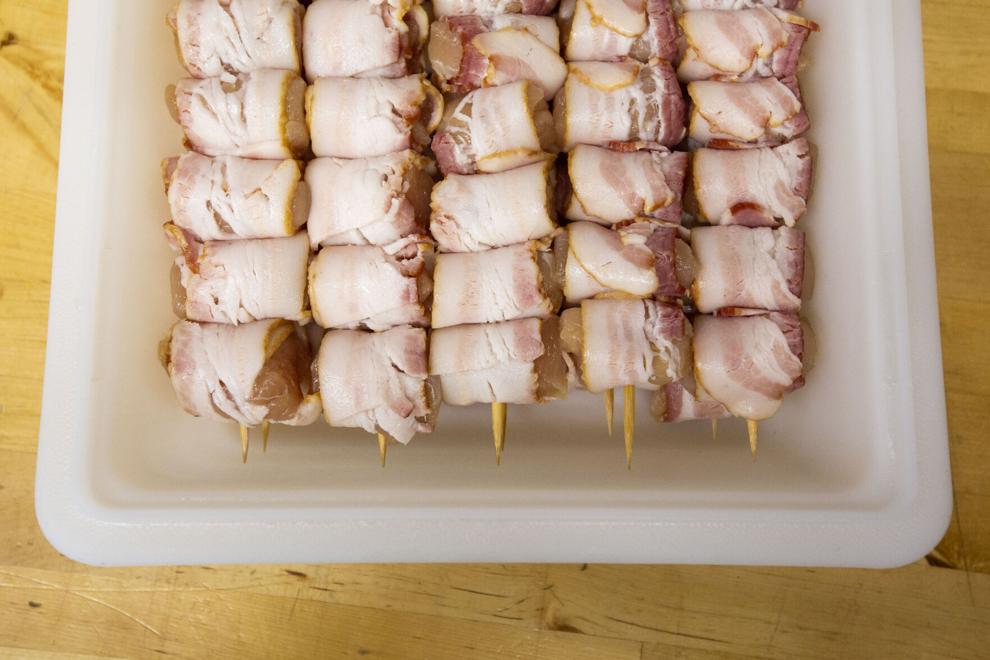 All this can be found just 13 miles outside of downtown Charleston.
"We don't use anything to preserve," Gontijo said. "We make (the sausage) like two, three times a week so it's always fresh."
Brazilian Market supplies restaurants when they struggle to source ingredients. But for the most part, the market serves as a community grocery store. Having witnessed the Goose Creek Brazilian community's growth, Gontijo knows it's important to continue delivering that taste of home to her neighbors.
This fall, Gontijo will move from its current 2,000-square-foot location at 225 Red Bank Road to a new 20,000-square-foot space close to Chão Goiano. The move scares her more than purchasing the business did back in 2011, but she knows it's time.
In addition to the products she currently sells, Gontijo said the new outpost will offer fresh produce, milk, beer and wine to customers who are "90 percent Brazilian." Likening the new market to a Brazilian Publix, Gontijo said she wants to offer members of the Brazilian community everything they need under one roof. 
'We need to unite'
Over the years, Rauel has noticed a difference in the Brazilian people settling in the area. They've gone from blue-collar workers to recent college graduates looking for an investment and opportunity.
"There's the new breed of Brazilian immigrants," he said. "There are entrepreneurs, college-educated people with MBAs (Master of Business Administration degrees) that are looking to start new businesses. Goose Creek is a blank canvas.
"Right now, Goose Creek is getting the ripple effects from Summerville and North Charleston. There's not a lot that drives people to the city, and we want to change that."
Rauel would also like to see the Brazilian residents get more involved in local politics and the community.
"We are disorganized as a community," he said. "We need to unite financially and politically, and be a force for good. Brazilians love sports — soccer, volleyball. We have great athletes. They can go down to the local recreation department and coach those sports and teach those sports to the local children. It's simple things so we can give back to the community."
Rauel will run into Brazilian friends at the local market or recent immigrants and listen to nostalgic stories of home. Having been there, he understands. But he believes Brazilians living in Goose Creek can shape their own future, becoming a part of their new home without losing their sense of self. 
As Brazilian-owned restaurants and small businesses continue to open in Goose Creek, the city will become more and more attractive to those of Brazilian descent. Rauel believes this is just the beginning of their story. 
"I am really excited for what the future will bring," he said. "I believe we are in the right place at the right moment and time is in our favor."